We're here to fight for mental health. For support. For respect. For you.
We provide advice and support to empower anyone experiencing a mental health problem. We campaign to improve services, raise awareness and promote understanding
Every year, one in four of us will experience a mental health problem and hundreds of thousands of people are struggling right now. There was already a mental health emergency before coronavirus. But the pandemic has increased the scale of need and entrenched inequalities in the nation's mental health.
We won't give up until everyone experiencing a mental health problem gets both support and respect.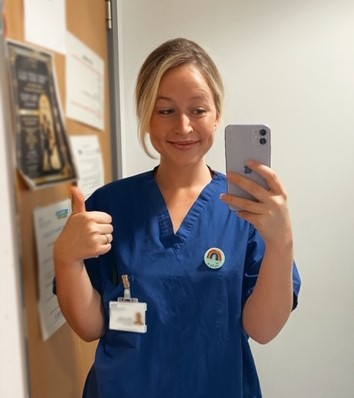 Jess - Coping with anxiety after coronavirus: a nurse's story
The funds you raise by joining in the Mind Walk will help support people like Jess. Jess thought that her optimistic nature would make her unlikely to struggle with mental health problems, but with the pressures of her job as a nurse during the corona pandemic, she realised she was struggling to cope. She did her research and reached out to a mental health helpline to have someone to talk to who would understand. By supporting Mind, you are helping make sure that more people like Jess don't have to face a mental health problem alone. You can read more of Jess' story here.